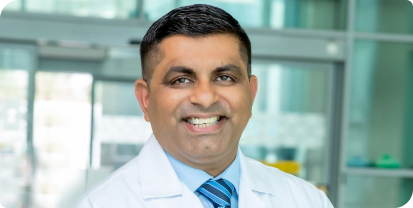 Sadiq Bhayani
MD, FRCA, MD, MBBS
1. Group numbers are kept small to maximize the learning experience. Ample time for hands-on practice on live models and simulators.
2. This 2-day hands on course will teach you technical skills, and techniques & updates on use of ultrasound for various interventional pain procedures
3. You will learn step wise approach to various pain management procedure using ultrasound guidance taught by expert faculty who have extensive experience in the field
4. Use of simulators is an effective & efficient way to improve your hand-eye coordination.
Ashish Shetty
M.D., MBBS, FRCA, ECFMG, FFPMRCA
The conference in Prague will offer a comprehensive program featuring knowledgeable faculty from around the world discussing innovative technology and demonstrating live scanning with interactive learning sessions. These experts will bring their diverse perspectives and expertise to the event.
The conference will showcase the first-time introduction of the Ultrasound endoscope EVOTOUCH+7STARSCOPE. This innovative technology combines ultrasound and endoscopic capabilities, providing enhanced visualization and diagnostic capabilities for interventional pain management procedures.
Attendees can expect to learn about the latest advancements and evidence-based approaches in cryotherapy for pain management.
The conference will cover the topic of regenerative medicine, which involves using biological materials and techniques to stimulate the body's natural healing processes.
Live procedure demonstrations, allowing attendees to observe interventional pain management techniques in real-time. This interactive format provides valuable learning opportunities and insights into best practices.
Attendees can expect to learn about the latest research findings and clinical guidelines to inform their practice."