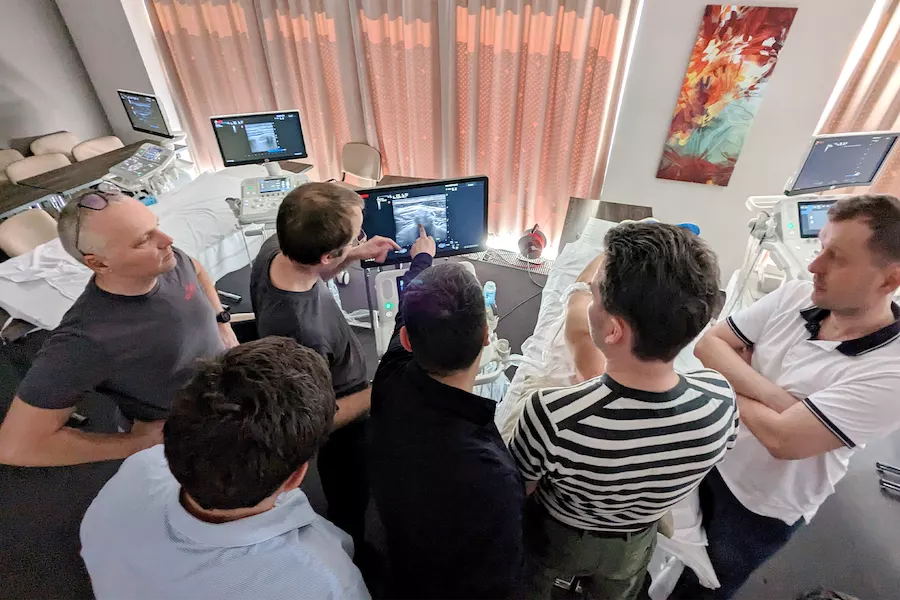 Educational meeting of doctors led by MUDr. Róbert Rapčan, FIPP, MBA, PhD., medical director of EuroPainClinics, combined with an educational ultrasound workshop took place in mid-March in the High Tatras.
During the two-day program, doctors had the opportunity to discuss together a number of medical topics of daily clinical practice. They focused on the evaluation and streamlining of clinical algorithms and standards for the treatment of back pain, including the implementation of new relevant parameters, opened the topic of new treatment procedures and technologies, and last but not least, they devoted themselves to the further development of the concept of systematic internal education, professional publishing and lecture activities. In the lecture block, the doctors focused on specific questions of medical problems such as discogenic pain, regenerative medicine or denervation techniques.
The educational part of the meeting was completed by an internal educational ultrasound workshop. Ultrasound diagnostics and practical examination training were performed by doctors on USG devices of the Italian company ESAOTE. During the training, they carefully focused on the anatomical structures that are frequent sources of pain, such as the head, neck, chest and shoulder, as well as the pelvic and abdominal areas and the lower and upper limbs.